New 2016 High quality 100% Pure Cotton Baby Towel cute Cartoon baby Face Towel soft Double baby Gauze Towel free shipping
Size: 26 * 51cm
Weight: 50g / pc
Material:100% pure Cotton
Character:Soft, Absorbent,environmental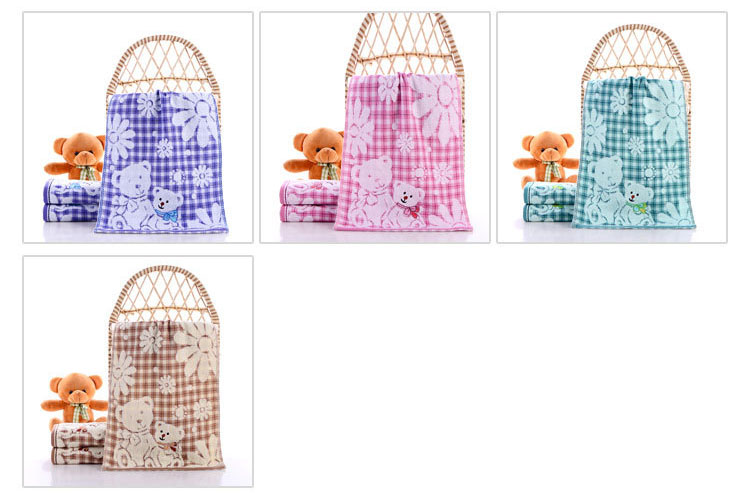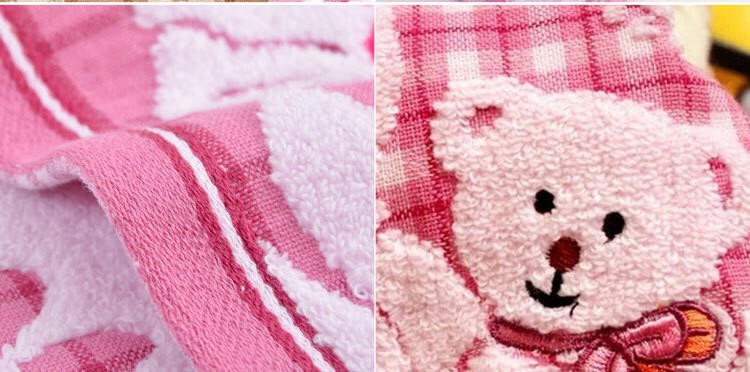 Please note:
There is 5%-10% measurement deviation ,if you can not accept the size and weight,
please do not place the order.Thank your for your understanding
This towel is made of cotton,
it has
long plush and good absorbent.It is very soft and cozy.
Feature:
Cotton fiber
Cotton fiber has good moisture absorption. Under normal circumstances,
cotton fiber absorbs moisture from its surrounding air, with moisture content of 8-10%,
which makes it soft and not stiff when you touch it. When the cotton gets more moisture and the temperature
around it is high, the moisture in the cotton fiber can evaporate away,
which balances the water in the cotton and makes you feel comfortable.