Click on the appropriate size to purchase



Professional company specializing in camouflage nets.
Features:
1)Durable and easy to use.
Made of firmly polyester 150D Oxford cloth, tearing strength > 500 Newton
2)Can be used outdoors for at least two years.
The fabric has a color fastness that meets EU standard 5.
Here is hot and rainy, and the net can be used outdoors for at least two years.
3)Widely used as a beautiful decoration, awning, car cover, or as a camouflage for bird watching and hunting.
Specifications:
Color:as the picture
Material:150D Polyester Oxford
Durability outdoors:2 years
Size of the gird:6cmx6cm
Weight:100g/㎡ approx
Package listing:Â 1* camouflage net
Something we need to know about camouflage nets
(1) The width of the raw fabric is 1.5 meters.
So the net with a width of 1.5 meters is a whole net.
The width of the net is larger than 1.5 meters, such as 2 meters, 3 meters, then spliced.
(2) Due to splicing and sewing edge, the width of the net may vary by about 5 cm. Differences in measurement methods can also lead to differences in size
(3) Due to the nature of the polyester, the net has a little rustling.
For outdoor durability, the fabric must be waterproof and easy to dry.
Such fabrics will have a rustling sound that cannot be avoided.
White
Widely used for decoration.
Terrace,garden awning,as a curtain,etc.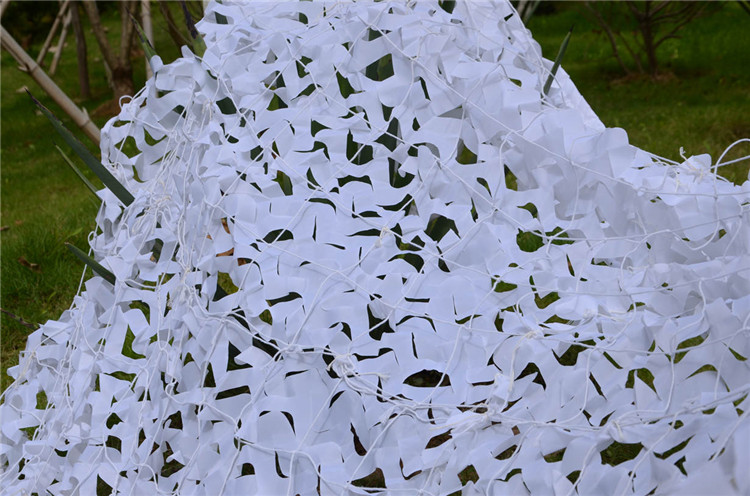 Black
Woodland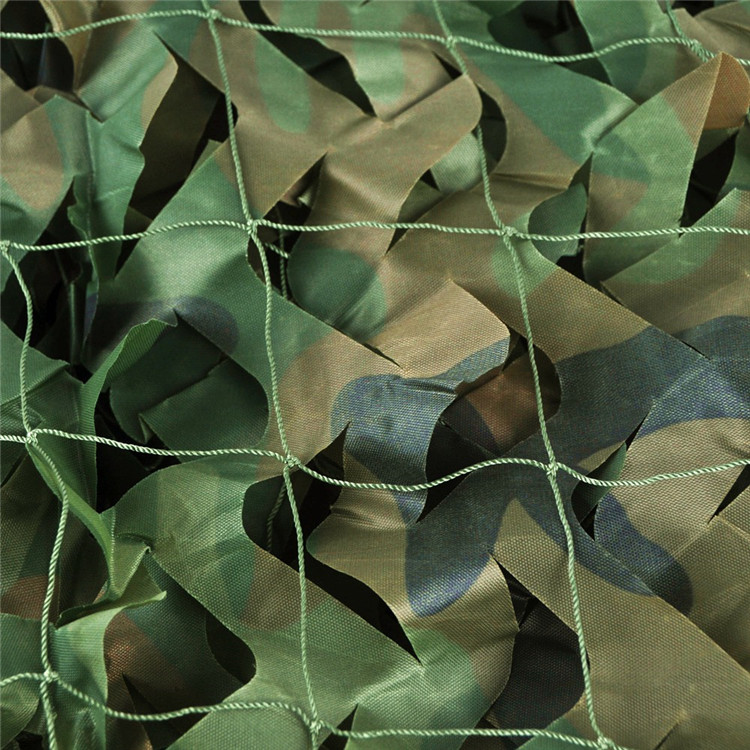 Blue
Desert
Green
Woodland Digital
Woodland-3 Colors
Digital Desert